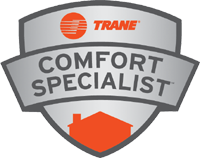 Hernando,MS AC & Furnace Repair | Trusted HVAC Service
Air Man to the Rescue
Air Man Air Conditioning is dedicated to providing the best possible solution for your home or business. You can count on us to provide you with a system and solution that fits your unique needs and since we've installed many systems in this area, we've earned a reputation for doing the job right the first time.
Need Your Air Conditioner or Furnace Fixed? Call Our HVAC Pros!
You depend heavily on your air conditioner or furnace to make you comfortable in the summer heat and winter cold, but these machines are not indestructible. When something goes wrong with them, it can be hard for homeowners without reliable HVAC professionals by their side who know how best to handle such situations when everything else falls apart.
When the HVAC system is down, it can be a major pain. It's even worse if you live in the middle of summer and have no air conditioning. But don't worry because our local contractors are always available for quick service around town or beyond. Just call them up when things get too hot outside, and your house provides you no relief.
Get Your Air Conditioning or Heating Repaired ASAP | Call Today!
We're the professionals who will care for all your home comfort needs, whether it's an emergency or you want to make sure things are running smoothly at optimum efficiency. We have the experience to face any situation in everything from broken systems and thermostats that don't work correctly to tiny HVAC issues like clogged filters. We can do it all.
With our years of experience in the heating and cooling industry, we have earned a reputation for delivering on-time services with high-quality results. When emergencies happen at home, it's nice to know you have a team that will be there for support. Our customer service is ready 24/7, and we'll help in any way possible. Get in touch!